• Community • Send Chinatown Love • Things to do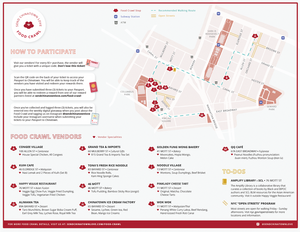 Tue, Sep 1, 2020, 2:30 PM  Wed, Sep 30, 2020, 3:30 PM Grand Tea & Imports (map) During the entire month of September, Send Chinatown Love is hosting a self-guided food crawl in Manhattan's Chinatown that highlights 13 incredible restaurants, bakeries, cafes and other businesses throughout the neighborhood. While fundraising for struggling businesses provides immediate relief, bringing foot traffic back to Chinatown is a more sustainable, long-term strategy to keep these local businesses open.Anytime between September 1 – 30, come explore the incredible things Chinatown has to offer all while earning rewards for shopping with our merchants. This is not a guided food crawl, so experience it entirely...
---
• Community • Send Chinatown Love • Things to do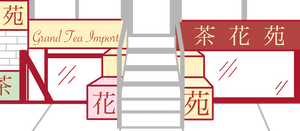 Monday, June 22, 2020, 7:30 AM -Friday, July 31, 2020, 8:30 AM 60 Mulberry Street, New York, NY 10013, United States (map) Like many mom-and-pop shops, we have been struggling to cope with the impact of COVID-19. We made the tough decision to close several locations; and as a nonessential business, we also pivoted our business to partner with a veteran herbalist to prepare herbs and teas for the Chinatown community. Still, without an online presence and reduced store hours, much of our inventory remains untouched. We are so grateful to Send Chinatown Love for helping us get online. Many of our prized teas and unique...
---
• 70 Mulberry • Chinatown Fire Relief • Chinese Tea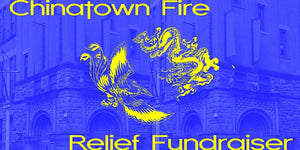 Saturday, March 7, 2020 6:30 PM - 10:30 PM Henry Street Settlement, 301 Henry Street, New York, NY 10002, United States (map) To support the recovery and rebuilding process of five cornerstone organizations displaced on January 23rd, 2020 (two days before Lunar New Year) by the devastating fire at 70 Mulberry Street, whose work is vital to residents in Chinatown including youth, elderly, and all in between, a small group of cultural workers and community organizers from various Asian-interest organizations have organized this fundraising event/community effort. Through this event, we seek to collect and mobilize resources, monetary and in-kind (e.g. artwork, equipment, skills, expertise, etc.), to...
---
Saturday, February 8, 2020 4:00 PM - 8:00 PM Bamboo Garden, 5 Essex Street, New York, NY 10002, United States (map) Decorate lanterns, hang lanterns, make tangyuan, eat tangyuan, look at the first full moon of the year, catch up with neighbors, make new friends. Join T!C in the bamboo garden's greenhouse to celebrate the last day of the Lunar New Year festivities, the Lantern Festival. T!C Lantern Residency artist Yao Xiao will showcase her lantern in it's full installation. Grand Tea & Imports will be serving tea and there'll be snacks! PARTY SCHEDULE-ish: 4 - 6pm Lantern Decoration w/T!C Lantern Resident Artist, Yao Xiao...
---
• Chinatown Arts Week • Cultural Event • Tea Ceremony • Think!Chinatown
Thursday, October 24, 2019 6:30 PM - 8:30 PM Bamboo Garden, 5 Essex Street,New York, NY 10002,United States (map) Chinatown Arts Week is closing out with an evening of Cantonese Opera and Traditional Chinese Tea Ceremony in the Bamboo Garden. Alice from Grand Tea Imports will be performing and sharing special teas from our collections. Source: https://www.thinkchinatown.org/chaw2019-all-events