• Community • Send Chinatown Love • Things to do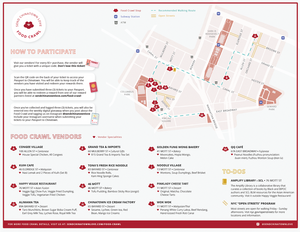 Tue, Sep 1, 2020, 2:30 PM  Wed, Sep 30, 2020, 3:30 PM Grand Tea & Imports (map) During the entire month of September, Send Chinatown Love is hosting a self-guided food crawl in Manhattan's Chinatown that highlights 13 incredible restaurants, bakeries, cafes and other businesses throughout the neighborhood. While fundraising for struggling businesses provides immediate relief, bringing foot traffic back to Chinatown is a more sustainable, long-term strategy to keep these local businesses open.Anytime between September 1 – 30, come explore the incredible things Chinatown has to offer all while earning rewards for shopping with our merchants. This is not a guided food crawl, so experience it entirely...
---
• Community • Send Chinatown Love • Things to do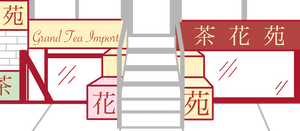 Monday, June 22, 2020, 7:30 AM -Friday, July 31, 2020, 8:30 AM 60 Mulberry Street, New York, NY 10013, United States (map) Like many mom-and-pop shops, we have been struggling to cope with the impact of COVID-19. We made the tough decision to close several locations; and as a nonessential business, we also pivoted our business to partner with a veteran herbalist to prepare herbs and teas for the Chinatown community. Still, without an online presence and reduced store hours, much of our inventory remains untouched. We are so grateful to Send Chinatown Love for helping us get online. Many of our prized teas and unique...